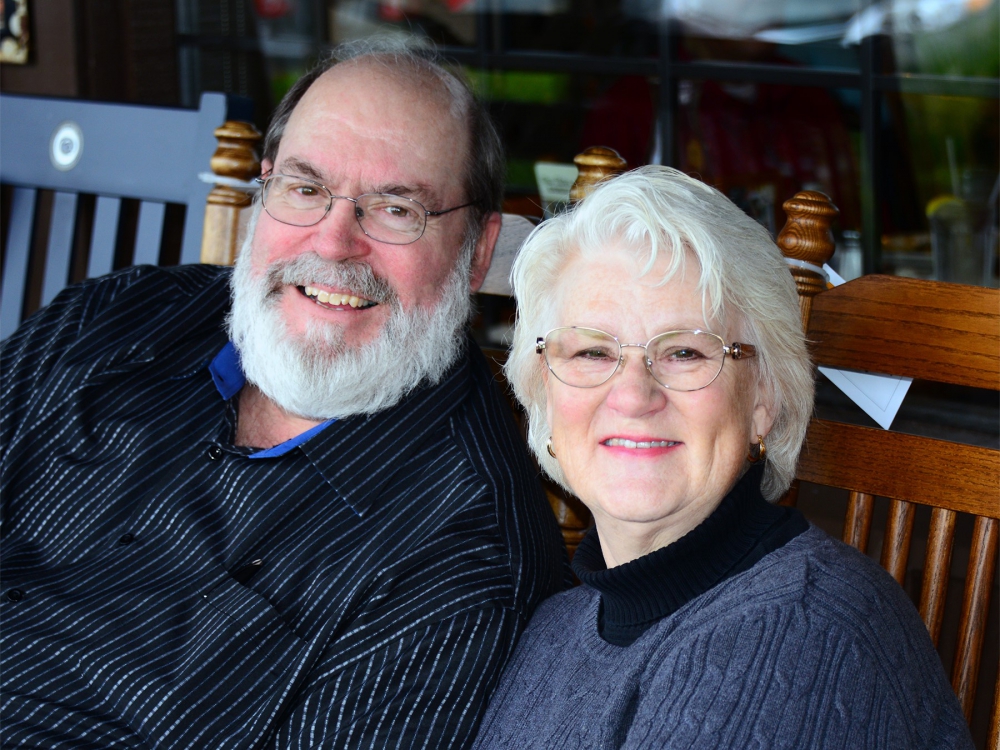 Dan & Vonnie Allen have been in full-time ministry since 1979. They served at two churches - Faith Fellowship, Cape May Court House, NJ (1979-1980) and Bible Fellowship, Ephrata, PA (where they ministered for over 23 ½ years – 1981-2004). They also directed Pinebrook Bible Conference in the Poconos for 7 years (2005-2012). Since then they have directed two ministries: 800FollowMe (Evangelism) and Joy in Jesus Ministries (Mentoring).
Along with being an ordained minister and a graduate of Liberty University and Biblical Seminary, Dan has a Doctor of Divinity Degree from Lancaster Bible College. This was bestowed upon him in recognition of his ministry in the Lancaster, PA-area. He is a preacher, writer, author and commentator. He hosted several TV programs ("Public Pulpit," "the bottomline"). His radio ministry spans 38-years and has included a ½ hour program as well as "Minute Meditations" - in which he wishes all: "Joy in Jesus!"
After successfully raising four children despite some interesting challenges, Vonnie has taken on a mentoring, counseling and speaking ministry.
Both Dan and Vonnie have a deep commitment to the Lord in advancing the Kingdom of God and presenting the joy that only Jesus can give.