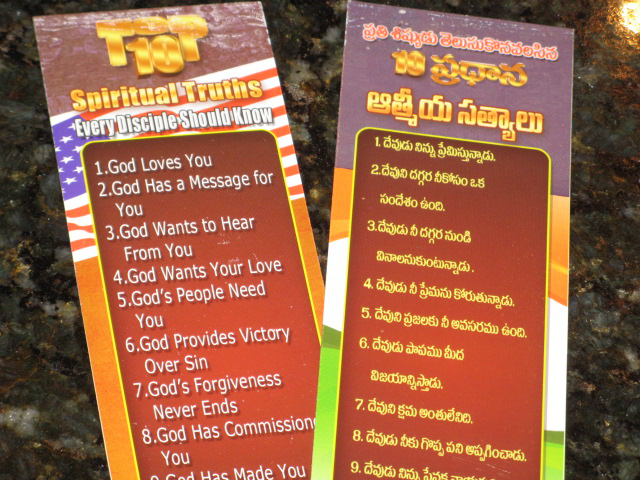 If the Lord wills Dan will spend the month of January 2016 teaching and preaching in India. From Delhi to Hyderabad to Vijayawada and Bangalore (renamed to Bengaluru) he will teach pastors, college and seminary professors, missionaries and Christians workers how to do ministry.
Dan's book will be "Indianized" and translated into the native language, Telugu, of the states of Andhra Pradesh and Telangana.
He is also hoping to purchase bikes for pastors and supply money for the purchase of a ministry jeep.